Automotive EPDM rubber radiator hoses
Nature of Business
We manufacture various types of automotive rubber radiator hoses & rubber molded parts for domestic and export markets. We continually quality improvement to ensure our customer's satisfaction.
The integrity for our local and overseas customers in terms of quality with competitive price achieve continuous growth and productivity.
Being aware of new market opportunities and development, WN rubber hoses are high on quality with EPDM rubber raw material which can be serviceable over an operating temperature of 130-150 degree Celcius and resists to weather, ozone and different atmospheric conditions.
To strengthen the hoses, the high performance yarn are designed to reinforce and meet stringent international standards which are resistance to pressure, ozone, weathering, heat and flex cracking resistance.
Radiator hoses molded to fit specific applications to meet OEM specifications; Features re-engineered materials that resist vacuum collapse; Designed with heat and ozone resistant cover; engineered to resist electrochemical degradation which is the leading cause of hose failure.
The EPDM rubber compound tested by the Rubber Technology Division, Rubber Research Institute of Thailand, Dept. of Agriculture to ensure its quality that meets with our customers' satisfaction.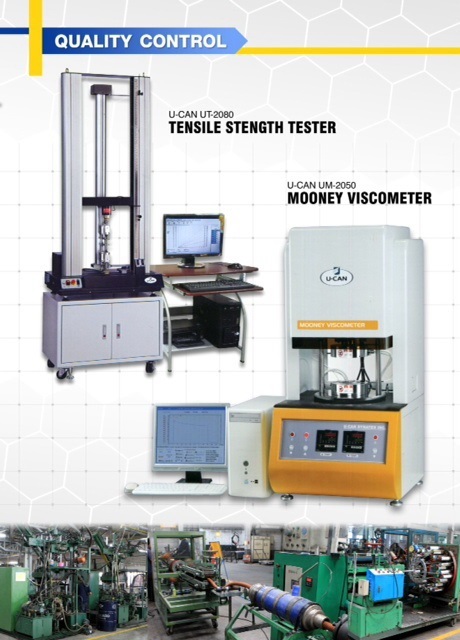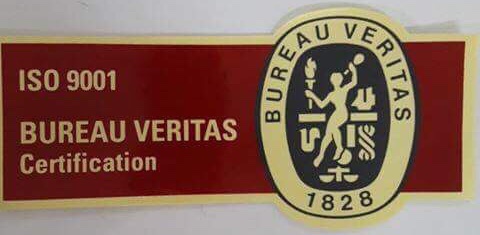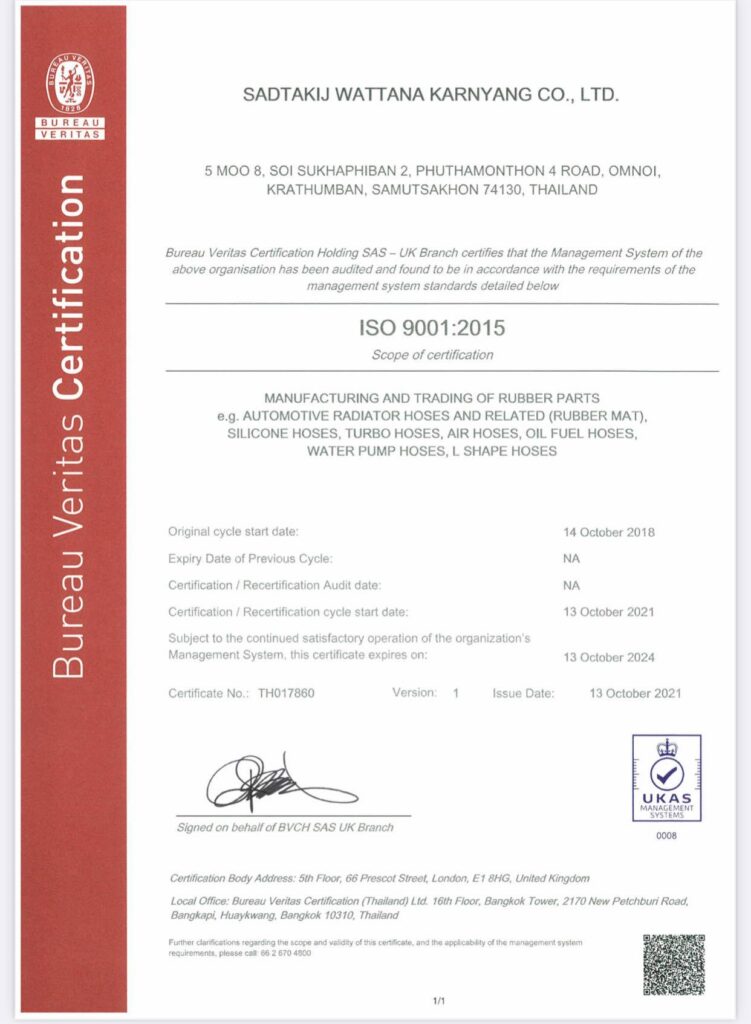 Our radiator hose,knitted reinforcement and all synthetic EPDM construction provides the high strength and resistance to oil, mud, salt, road debris, ozone, coolants, and temperature variations of -40F (-40C) to +257F (+125C) that are required for OEM hose replacements.

We satisfy our customers by supplying consistent quality of products as per their specified requirements at most competitive prices.